Japan's 1st blend of gold + platinum keratin, prism coat and erucalactone that nourishes hair from the core for a beautiful radiance!
Restore Hair Damage Using Blow Dryers
Raised cuticles are sealed to lock in moisture and give hair a smooth and healthy finish!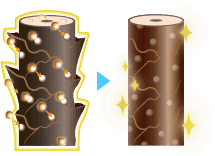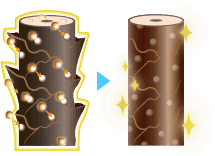 The heat-activated composition of erucalactone binds to hair through the heat from a blow dryer or flat iron, which helps to protect hair surface and at the same time, penetrates deeply into damaged areas to revitalize hair.