Deeply Cleanses Scalp with AHA & BHA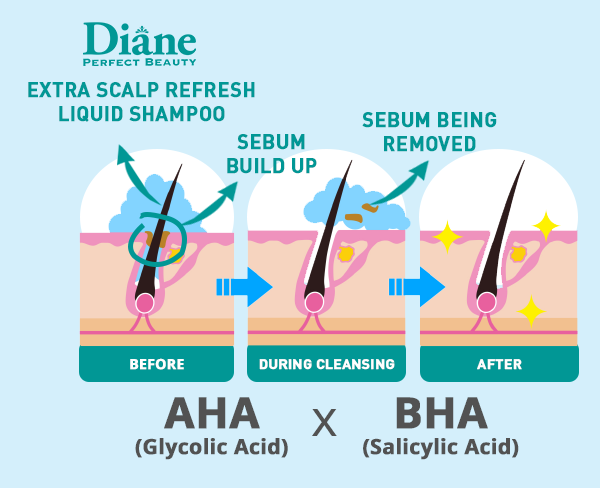 Formulated with amino-based surfactants to gently and deeply cleanse the scalp. AHA softens dead skin while BHA penetrates into hair follicles to dissolve clogged sebum.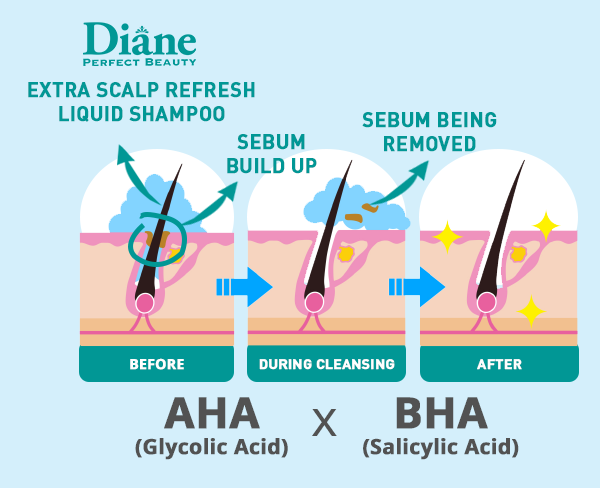 Clarifies & Soothes Scalp with Holistic Herbs
Formulated with Juniper Berry Oil and a blend of scalp-soothing herbs to alleviate scalp irritation, neutralize odours, and provide scalp refreshment.

Juniper Berry Oil
Rosemary
Geranium
Peppermint
Removes Scalp Odour & Prevents Acne
Isopropyl Methylphenol creates a healthy scalp environment by killing bacteria and acne-causing fungi.
Damage Care & Hydration
Crafted with a premium blend of Keratin, Collagen, and Seaweed Extract to moisturize and infuse hair with volume for luscious locks.
Clinically Proven Results
Based on a clinical test on 50 female subjects in Singapore*, the Extra Scalp Refresh Liquid Shampoo solved scalp problems with remarkable results: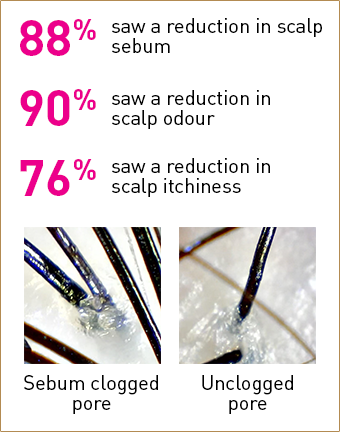 *Based on a 2 weeks consumer usage test, with Extra Scalp Refresh Liquid Shampoo, Extra Fresh & Hydrate Shampoo and Treatment